Mindmp3 Affiliate Program
How does it work?
It's easy. When you sign up to the affiliate program, you will get a unique ID. This ID is included in a special link also provided. You can use this link on your website, banners, emails, Ad Words or any PPC service, text links, etc etc. Once a user clicks on that link he/she will be redirected to our site. If the user makes a purchase you get your comission. But don't worry, the user doesn't have to purchase right away. The user can come back and purchase even 60 days later and you will get your commission.
We give out a 50% commission for every purchase referred!
Why should I join?
Top of the line products. Mindmp3 is among the most popular Self Improvement Audio sites in the market.
Crazy conversion rate! You know it's all about conversion. Our site and information is simple and direct. You just send the visitor and the product sells itself.
Self Improvement is an 8 billion dollar a year market! (and growing) Self-help technology is an untapped niche that is getting more popular every day.
50% commission on every sale.
It's free to Join, no risk
How much can I make?
It depends on the amount of time you are willing to put into affiliate marketing. Beginner affiliates make 3-7 sales a week, while more experienced affiliates can make over 30 sales a week no problem. Some affiliates have made over $1500 in a single day.
If you sell...
| | | |
| --- | --- | --- |
| Sales Per Day | Monthly Income | Yearly Income |
| 1 | $225.00 | $2,700.00 |
| 10 | $2,250.00 | $27,000.00 |
| 25 | $5,625.00 | $67,500.00 |
| 50 | $11,250.00 | $135,000.00 |
| 100 | $22,500.00 | $270,000.00 |
| 200 | $45,000.00 | $540,000.00 |
Ready to start?
Accounts are managed by: Clickbank.com, one of the most reputable affiliate management sites on the web.

Promo Tools
STEP 1: Add banners to your Website
Below each banner you will find the code. Just copy and paste it on your Website, Blog, MySpace page, Email signature...
Replace XXXXXX with your affiliate ID.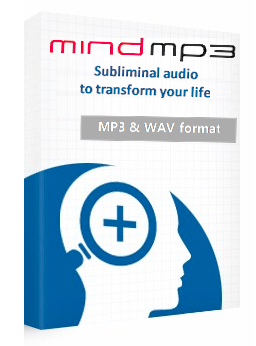 STEP 2: Add Text Ads to your Website or Blog
Text ads are a powerful alternative to banners and many say that they in fact are more clicked than graphics.
Replace XXXXXX with your affiliate ID.
Subliminal MP3s
Transform your life!
Just use your PC o Ipod
www.mindmp3.com

STEP 3: Add or Send a Review
Any Marketing guru will tell you that reviews are among the best selling types of promo material.
The best way is for you to write your own honest review, but you can use the following as a template..
It is ready to go! on your website or to send by email to your list.
Replace the [YOUR AFF LINK HERE] with your affiliate link.
REVIEW:
STEP 4: Get FREE Advertising
There are some pretty busy sites that let you advertise for free. Here are some of them.
---
Our program is listed on:
"All our dreams can come true, if we have the courage to pursue them."
Walt Disney